John Schultz embodies more than just the title of an auctioneer; he carries with him a legacy spanning 25 years, rooted in his family's auction enterprise in the heart of Minnesota. Today, John is a Partner and the Chief Marketing and Technology Officer at Grafe Auction, a testament to his vast knowledge and innovative vision. Recently elected as the Vice President of the National Auction Association (NAA), John's influence doesn't stop there. His association extends to auction groups like the Minnesota State Auctioneers Association (MSAA) and the American Marketing Association (AMA). As a principal instructor for the Auction Marketing Management designation, he generously shares his insights at industry gatherings and workshops. Whether shaping strategies at Grafe Auction, guiding the next generation of auctioneers, or ensuring clients receive unparalleled value, John's unwavering commitment is evident. Discover more about John Schultz's journey below!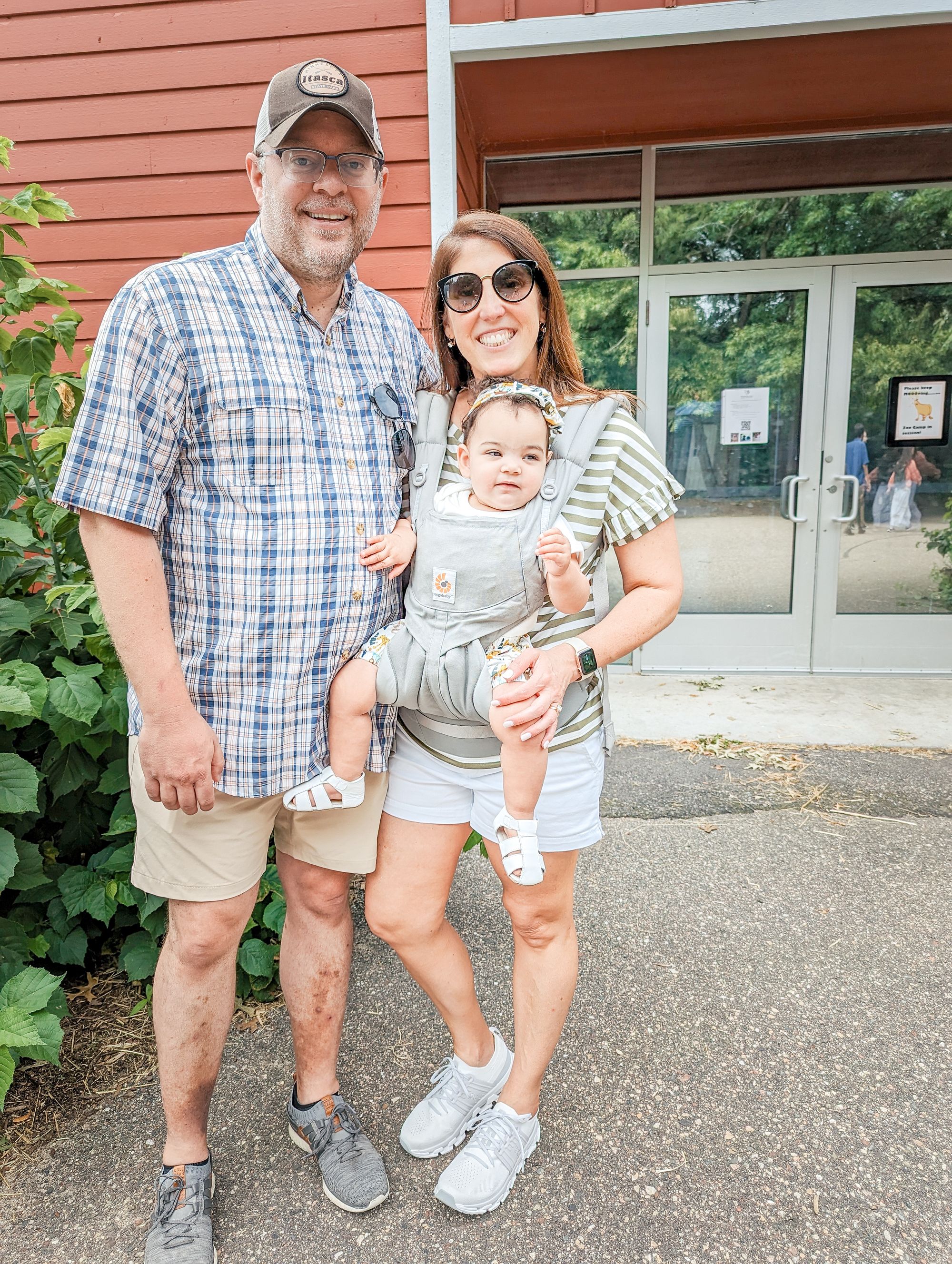 What makes you most excited about working at Grafe Auction?
What excites me most is being able to collaborate with experienced professionals who are passionate about delivering exceptional service. I love helping Grafe Auction unlock value for commercial and industrial clients by matching them with motivated buyers through world-class auction solutions. I love learning from my colleagues and contributing my skills to further the company's leadership in the industry. Together, we achieve great things for our clients.
What do you enjoy most about what you do?
What I enjoy most is solving complex challenges for our clients and exceeding their expectations. With our team's extensive expertise, we can take on intricate, high-value projects and devise customized solutions that unlock value for clients. I find great fulfillment when we not only meet but surpass monetary goals, but also provide an excellent emotional experience by guiding clients through the process with care and professionalism. My favorite part of the job is building trusted relationships where clients know we will handle every detail with diligence and integrity. At the end of the day, I'm motivated by creating win-win scenarios that help propel our clients' success.
Is there a Grafe Auction initiative you've been involved with that you're especially proud of?
One Grafe Auction initiative that I'm especially proud to have been involved with is the development of our proprietary online bidding platform and website. Over five years ago, we decided to invest significantly in building a custom site and platform from the ground up. This ambitious undertaking required intense effort and perseverance from our team over an extended period. However, the end result is a truly differentiated digital asset that sets Grafe Auction apart. We now have full control over our web presence and auction capabilities, allowing us to tailor the experience exactly to our clients' needs. Our platform leverages the latest technology to facilitate seamless transactions while upholding our standards of service. I'm proud that we envisioned the immense value of developing this proprietary tool, demonstrated commitment in seeing the project through, and can now offer an unparalleled online auction experience. It was a major accomplishment that continues to drive our success.
How does a typical day play out for you at Grafe Auction? What are you responsible for?
As Chief Marketing and Technology Officer at Grafe Auction, I tackle a diverse range of responsibilities. A typical day finds me collaborating closely with our sales reps to craft targeted proposals and contracts that deliver results for clients. I also work hand-in-hand with our marketing team to develop integrated campaigns that increase visibility and engagement across platforms. A good portion of my time is spent providing hands-on technical support and customer service, to ensure our systems run smoothly and users have a seamless experience. As a partner and member of the executive leadership team, I additionally manage key operations, finances, facilities and strategic planning for Grafe Auction. My multifaceted role allows me to combine my technical expertise and business acumen to help drive company growth. Whether I'm troubleshooting an IT issue, brainstorming a new promotion, poring over reports or facilitating a meeting, I embrace the variety and challenges of my position. Collaboration, communication and creative problem-solving are at the core of my responsibilities. I feel privileged to work across our company and draw on my diverse skill set to advance Grafe Auction's success each day.
What's a fun/interesting fact about you that most people don't know?
An interesting fact about me is my adventurous approach to dining out. As a devoted foodie, I love experiencing new cuisines and flavors whenever I get the chance. My favorite thing to do at restaurants with intriguing menus is tell my server to surprise me, assuring them I have no allergies or aversions. This culinary leap of faith has led me to incredible meals I'd never have discovered on my own. Servers have brought me everything imaginable - not every dish is a winner, but it's thrilling to give the kitchen creative freedom. Though I've been presented with some less than inspiring plates (like mac and cheese or a basic salad), the experience of bonding with servers over our shared foodie spirit makes every surprise meal memorable. The delighted reactions when I give them carte blanche are a bonus. To me, dining is about more than just eating - it's meant to be relished in good company. By embracing surprises, I get to fully appreciate that philosophy while collecting great stories along the way. Even if the dish falls flat, the tale we'll tell about it later never does.
How do you spend your free time?
My greatest joy comes from spending free time with my family. I have an incredible wife, Billie Jo, and a bright-eyed, soon-to-be one year old daughter named Anna Claire. She is the light of our lives and never fails to make us smile with her playful giggles and bubbly personality. My favorite moments are when the three of us are together, watching Anna Claire discover the world around her. Whether we're taking leisurely strolls around the neighborhood or playing in the backyard, her curiosity and wonder are contagious. Billie Jo and I love capturing Anna Claire's many hilarious facial expressions and milestones. We can't get enough of her lively babbles and uncoordinated toddling. Just hearing her call us "Dada" and "Mama" melts our hearts every time. Our daughter makes every ordinary experience feel new again through her eyes. I wouldn't trade these precious family memories for anything. The unconditional love I have for them energizes and grounds me. I always look forward to more adventures together making the most of every free moment.
What is the most unique item you've witnessed at auction?
The Balsters Implement auction in Scotch Grove, Iowa in September 2011 stands out as one of the most unique auction events I've witnessed. This 137-year-old business essentially comprised the entire town with its 14 buildings. When the last owner passed away in 2009, the family decided to liquidate the massive vintage inventory, attracting thousands of buyers locally and globally.
The auction featured tens of thousands of antique farm parts, some dating back to the late 1800s and still in original packaging. Rare fuel cans, catalogs, manuals, tractors, and a 1942 Packard drew collectors. Overall, the 3-day event had over 4,000 registered bidders who attended the marathon auction sessions, going for 10-11 hours daily across multiple rings.
Staff had spent months cataloging the inventory, which spanned 70-120 years and was mostly in mint condition. The event was like a fair, attracting many Amish and Mennonite buyers seeking old parts. Antique kerosene cans and brand new 1800s items in boxes were highly coveted.
In the end, over 20,000 lots were sold, drawing an estimated 5,000-6,000 in attendance over the 3 days. The auction brought in 3 times what the family expected, proving an immense success in liquidating this 137-year-old business and its massive vintage inventory.
---
John Schultz's passion for the auction industry, commitment to his clients, and dedication to Grafe Auction's success are truly unparalleled. His journey exemplifies a unique blend of expertise, innovation, and personal touch. If you wish to collaborate with industry experts like John, who bring both professionalism and a personal touch to their work, reach out to Grafe Auction today. Let us partner with you to bring your auction goals to life.