When warehouses and distribution centers undergo changes or close their doors, what happens to their assets? This is where distribution center auctions step in, providing a platform for sellers to maximize the value of their equipment and for buyers to acquire high-quality assets at competitive prices. In this blog, we will delve into the fascinating world of distribution center auctions, exploring the process from start to finish. From the initial preparations and cataloging of assets to the marketing strategies employed to attract the right buyers, we will uncover the inner workings of these auctions. Join us as we shine a light on the importance and benefits of distribution center auctions.
Understanding Distribution Center Auctions
Warehouses and distribution centers close for a variety of reasons. Businesses may decide to consolidate their distribution centers to a central location, move their company in a new direction and no longer have use for it, or go out of business and close. If the company remains open, they may send assets to their other distribution centers and decide to auction off fixtures or other unwanted equipment such as pallet jacks, pick line gear, pallet racking, and more. If, on the other hand, the business closes, they may decide to auction off everything in the distribution center - merchandise included. No matter the case, an auction is an excellent way for sellers to get the most from their used equipment, and a way for buyers to gain assets for their own business or personal use.
💡
Expertise Matters: Since 2020, Grafe Auction provided auction services for clients totaling over 8.4 million square feet of distribution centers!

A recent distribution center that Grafe Auction Company fulfilled resulted in:
• 16,081 unique visitors to the auction website
• Over 57,087 minutes of time spent by bidders viewing the auction catalogue and placing bids – that's approximately 951 hours or 39.2 days of time!
• 48,028 unique bids placed over the two-day auction event
Preparing for the Auction
Grafe Auction works with sellers to prepare for the auction in a multitude of ways. Our experts walk through the site to gain the true scope of what's in the distribution center, and once the seller is ready, we catalogue each asset that will be placed on the auction. Sometimes this walkthrough is done before the business ceases production, and our team is conscientious of workers and products when this is the case. Our team takes care of:
Site asset organization
Creating the best order of sale for auction items
Photographing and cataloging for auction website and marketing purposes
Once the cataloguing begins, photos and descriptions of assets are added to Grafe Auction's website, where they're offered in our online-only bid system. Our website includes specialized auction software, which allows us to have more control and customization when it comes to building each auction's dedicated event page.  Additionally, the site allows for a streamlined bidding process, where buyers can easily place bids.
💡
We know that transparency in the auction process is important to our clients. That's why we work with each customer to ensure website reporting is readily available and clear.
Wondering what the online auction process looks like for buyers? Check out this blog post detailing the event from start to finish: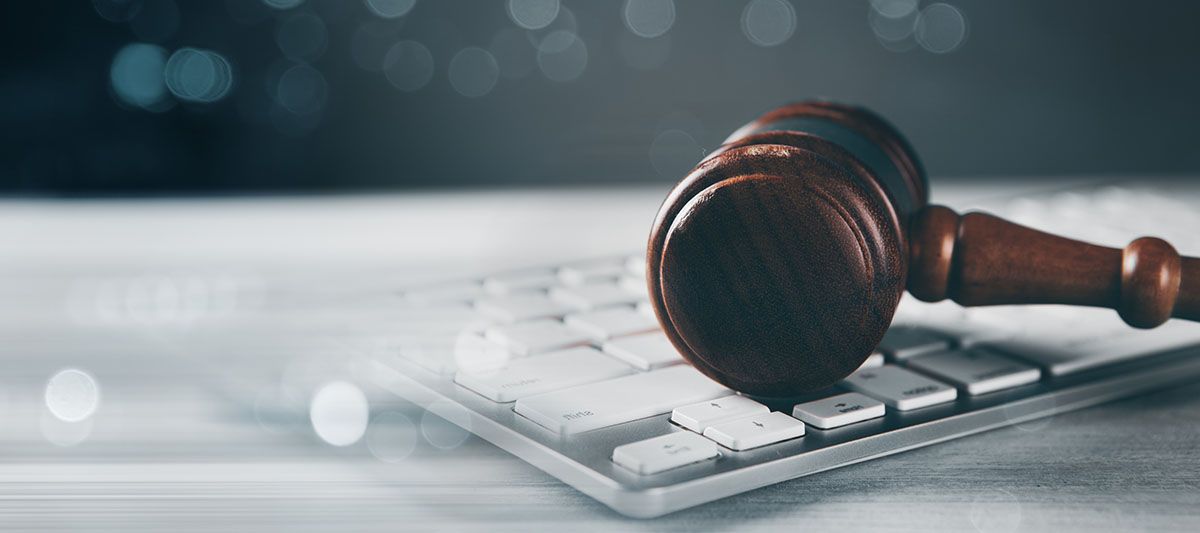 Marketing
Once cataloging is complete and the assets are on Grafe Auction's website, marketing begins. This process, which is usually around two weeks long, includes a dynamic approach of tactics including:
Social Media Ads
Email Marketing
Search Engine and Display Ads
And More
Grafe Auction's team works to target specific buyers that are looking for warehouse and distribution center equipment, so that when closing day comes the auction is a success.
Post-Auction Process
Once the auction concludes, Grafe Auction's commitment doesn't end. We coordinate professional asset removal, ensuring the site is left in excellent condition and maintain safety and security throughout the process. This includes:
Use of dependable, experienced contractors for asset removal
Site monitoring for safety and security
Leaving the site in broom-swept condition
Conclusion
Auctions play a crucial role in the lifecycle of warehouses and distribution centers. When these facilities close or undergo changes, the auction process provides an effective solution for sellers to maximize the value of their assets and for buyers to acquire high-quality equipment. Grafe Auction Company brings expertise and experience to the table, facilitating successful auctions and ensuring a smooth process from start to finish.
Ready to explore the world of warehouse auctions? Contact Grafe Auction today to learn more about our services and upcoming auctions. Let us guide you through the process and unlock the full potential of your warehouse assets.